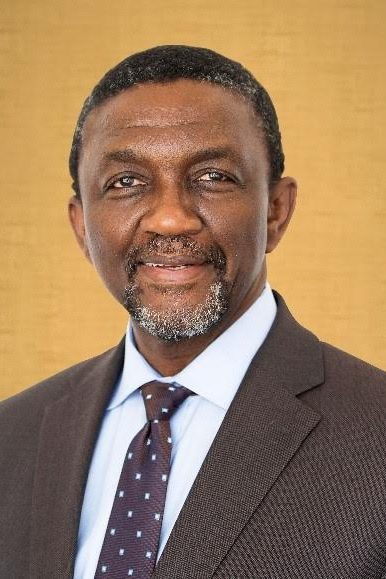 Kome Ajise
Director of Planning, Southern California Association of Governments
Kome Ajise is the Director of Planning at the Southern California Association of Governments (SCAG), the nation's largest Metropolitan Planning Organization.  His responsibilities include developing and updating the Regional Transportation Plan (RTP) which is the long-range blueprint that identifies projects and strategies to address the region's transportation challenges as well as improve system performance, and the Federal Transportation Improvement Program (FTIP) which is the short-term programming document that identifies specific funding sources and amounts needed to implement the projects in the RTP.  He is also responsible for long-range transportation planning specific to goods movement, aviation, transit and passenger rail, transportation demand management/transportation systems management, intelligent transportation systems, and transportation finance among others. At SCAG, Kome also oversees a comprehensive program of environmental issues analysis with emphasis on land use, housing, active transportation, air quality, and environmental justice.
Prior to SCAG, Kome was the Chief Deputy Director at the California Department of Transportation (Caltrans), where he was responsible for the internal operations of the Department with 18,000 plus employees and a budget that exceeds $1.1 billion.
Kome has a Bachelor of Science degree in Geography and Regional Planning from the University of Benin, Nigeria and a Master of City and Regional Planning degree from California State University, Fresno.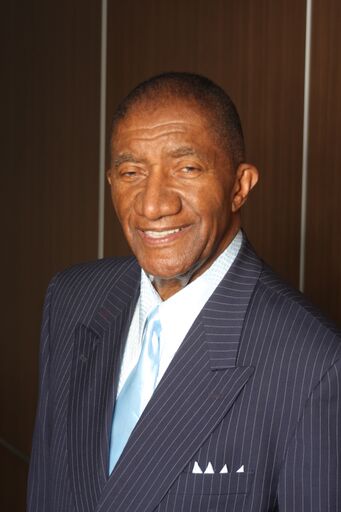 Frederick Jordan, PE
President
F. E. Jordan Associates, Inc.
Engineers, Planners, Construction
Managers, Environmental Scientists
Fred Jordan is a civil engineer, structural engineer, environmental engineer, construction manager and real estate developer. He is the co-founder of the first African American Civil Engineering and Construction Management firm in the western part of the US, completing over 1,000 projects in the US, Africa and Central America. The firm has received over 45 awards for business and engineering excellence.
Some of the firm's accolades have been Prime Consulting Engineers on the "Most Outstanding Container Terminal Design" in the World, Port of Oakland, CA; Civil Engineers on the largest vehicle tunnel in the World, Seattle, WA,; Structural Engineers on the longest linear accelerator in the World, Stanford University; bridges and tunnels directly on Hayward Earthquake Fault, transit extensions to the San Francisco International Airport and San Francisco Giants Ballpark and even the resurfacing design of the street that US President Obama lives on in Chicago.
In real estate development, he was joint venture partner with Carpenter & Co and Starwood Hotels in the development of the 40 Story 6 Star St. Regis Hotel and Condominiums that includes the Museum of the African Diaspora (MOAD). Jordan holds undergraduate and graduate degrees in civil engineering from Howard University and Stanford University, respectively, and hold professional engineer licenses in California and 15 other states.
An ardent civil rights and minority business advocate, He is past President and currently Chairman of the San Francisco African American Chamber of Commerce and is founding Board Chairman of the Associated Professionals and Contractors of California (APAC). The Chamber, under previous terms of his presidency, was a founding member of the California Black Chamber of Commerce, Sacramento, CA and the National Black Chamber of Commerce, Washington, DC, where he served as Board Chair succeeding his mentor, Dr. Arthur Fletcher, former Asst. Secretary of Labor and "Father of Affirmative Action." He is a co-founder of "Black Business Month," which is celebrated in 17 States annually during the month of August.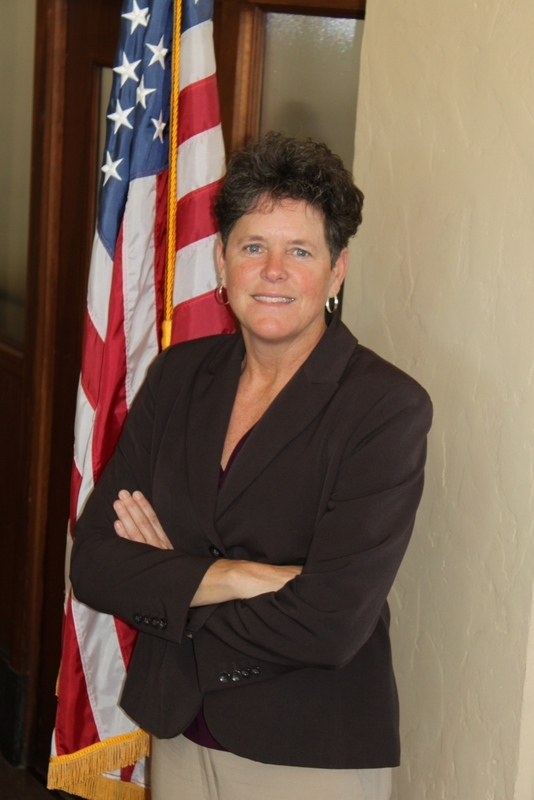 Stacey Mortensen
Executive Director, San Joaquin Regional Rail Commission
Stacey Mortensen is the Executive Director of the San Joaquin Regional Rail Commission and a visionary leader in the field of transportation. Stacey's ambitious goal is to modernize the existing ACE train and dramatically expand service to cities in the Central Valley and San Francisco Bay Area. Stacey is a true consensus-builder and works with community leaders and elected officials to create partnerships for success in transforming the Valley's commuter rail infrastructure.
Stacey has 23 years of experience in transportation planning, having started her career conducting traffic counts for the City of Vacaville. This sparked her initial interest in public works, road design, and transit, Stacey soon propelled herself into a managerial position, working in the Engineering and Passenger Rail Service for the San Joaquin County.
As founding Executive Director for the San Joaquin Regional Rail Commission, Stacey helped launch the Altamont Commuter Express (ACE) train service in 1998. The train runs from Stockton to San Jose on a limited schedule, but exciting plans are in the works to expand service and bring in sleek modern new trains. Stacey knows how to get things done and she played a fundamental role in the restoration of the once dilapidated, though iconic, Southern Pacific Station in downtown Stockton. This station currently serves as the northern terminus for the ACE train that carries passengers to San Jose. Many ACE train riders are commuting to jobs in Silicon Valley.
Stacey is now working in partnership with the California High-Speed Rail Authority to ensure that San Joaquin County and broader Central Valley's issues are addressed in the development of the statewide high-speed rail system. Stacey often makes trips to Washington D.C. to brief Congress and transportation agencies like the Federal Railroad Administration about transportation priorities and progress being made in the San Joaquin Valley.
In addition to her dedication and achievements at the San Joaquin Regional Rail Commission, Stacey is deeply committed to the development of her staff and education of younger generations. Stacey understands the significance of mentorship and its profound effects on one's professional development, and as such, continually provides guidance to her staff as well as seeks support and advice from senior colleagues practicing in private and public sectors. In order to foster awareness in younger populations about the complexities of transportation planning and management, Stacey is eager to engage, empower and educate young people – particularly females as transportation is still a male-dominant field.
Stacy holds a Bachelor's degree in Environmental Planning and Management from U.C. Davis and currently resides with her thirteen animals in a quiet neighborhood, nestled between the City of Ione and Jackson. Stacey enjoys spending her free time outdoors and taking long-distance adventures on her motorcycle.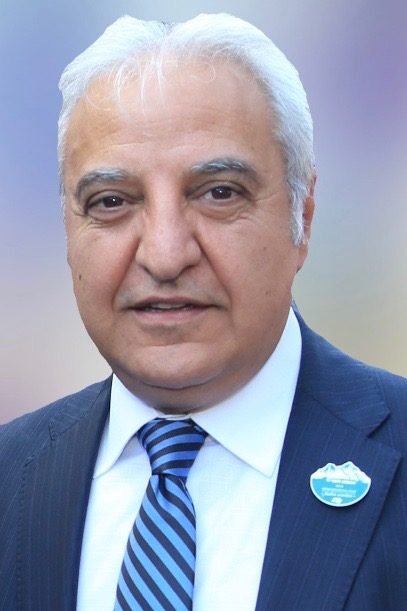 Bijan Sartipi
Caltrans District 4 Director
Bijan Sartipi with over 36 years of civil service with two state agencies prior to his retirement in 2018 from the California Department of Transportation where he served in a number of high profile engineering, management and executive leadership positions.
He was the Caltrans District 4 Director since 2002, serving for over 15 years. As District 4 Director, Sartipi was responsible for managing the day-to-day operation of state highway systems in the nine Bay Area counties covering over 6,500-lane miles of state freeways and highways, seven toll bridges, numerous drawbridges, ferries and tunnels, with close to 3,300 employees, an annual budget of $500 million for salary and operating expenses, and a construction program exceeding $6.3 billion at its highest point. During his 15 years service as the District Director, Sartipi oversaw the delivery of over $17 billion in new construction in Bay Area.
A graduate of the University of the Pacific in Stockton with a degree in civil engineering, Sartipi has extensive experience in design, program/project management as well as construction and capital program delivery. Sartipi has been involved in the design, development, delivery and management of major transportation infrastructure improvement projects in Bay Area, such as the Central Freeway, the San Francisco International Airport expansion project's ramps and roadway improvements, the Devil's Slide tunnels, Presidio Parkway P3 Projects, the Caldecott Tunnel 4th Bore, the Marin-Sonoma Narrows projects, Interstate 580 Freight Corridor Improvement Projects, the I-80 and US-101 (ICM) SMART Corridor projects, Jameson Canyon in Solano and Napa Counties and other major transportation infrastructure improvements in the Bay Area. Sartipi successfully managed to deliver 100% of all Capital Improvement Projects in the Bay Area each fiscal year for over 8 years. Sartipi has broad knowledge of Intelligent Transportation System (ITS), Transportation Infrastructure Technology and how deployment of autonomous and connected vehicle can help shape the future mobility and address our transportation needs.
Sartipi also led successful responses to major emergencies such as the collapse of the MacArthur Maze, the Russian River Bridge, tanker truck fires in San Mateo and Alameda counties plus numerous other regional emergencies. Sartipi served as a Commissioner of the Metropolitan Transportation Commission (MTC) the regional planning organization representing the California State Transportation Agency. Sartipi also served as a Commissioner of the Bay Conservation Development Commission (BCDC), as an ex-officio member of the board of directors of the Transbay Joint Powers Authority (TJPA), a member of the AC Transit BRT Policy Steering Committee, and the Bay Area Joint Policy Committee. Sartipi is a registered Professional Engineer, a member of the American Society of Civil Engineers (ASCE) and Women's Transportation Seminar (WTS).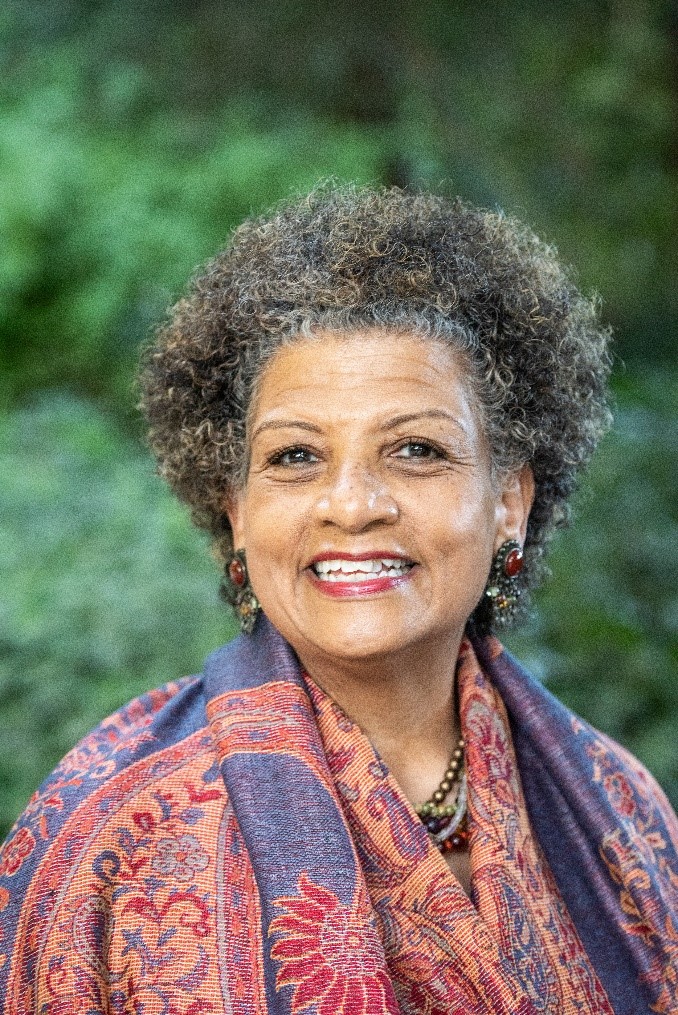 Beverly A. Scott, Ph.D. – "People and Communities Matter"
CEO, Beverly Scott Associates, LLC and Senior Partner, Parker Infrastructure Partners, LLC
Dr. Scott is a frequent speaker on the critical need to invest in smart, next generation infrastructure to advance American competitiveness, sustainable outcomes, and "shared prosperity". Beverly Scott Associates, LLC, is an infrastructure-focused executive management consultant practice which specializes in workforce development at all levels; practical solutions and results that advance equity and inclusion; improve safety, reliability, overall system performance; and achieve positive outcomes for people and communities.
Dr. Scott is a Senior Partner with Parker Infrastructure Partners, LLC, an infrastructure provider of essential infrastructure that focuses on opportunities to develop projects that create value for both the public and private sectors; and improves economic, social impact, and environmental outcomes for all people and communities (https://parkerinfrastructure.com). Most recently, she founded, Introducing Youth to American Infrastructure+ ("iyai+"), a national non-profit dedicated to inspiring, educating, and engaging today's youth to be tomorrow's American infrastructure leaders, innovators, entrepreneurs, and skilled workforce – with special emphasis on improving the active participation and outcomes for our most vulnerable youth and historically underutilized groups – people of color and women (www.iyai.org).
She serves as a Senior Fellow at the Transportation Learning Center, the only national transportation labor-management partnership focused on skills training, research, safety and health for the sector's frontline workforce (www.transportcenter.org); a Research Associate and Adjunct Professor at the Mineta Transportation Institute at San Jose State University (www.transweb.sjsu.edu); and in an Advisory capacity to the Charles Hamilton Houston Institute for Race and Justice at Harvard University Law School in the areas of transportation, infrastructure, and equity (www.charleshamiltonhouston.org).
In 2011, she was appointed by President Obama to the National Infrastructure Advisory Council (NIAC), a panel of experts including top business executives, leading academics and local government officials who report to the White House through the U.S. Department of Homeland Security with responsibility for making policy recommendations to protect and preserve the physical assets that are critical to the U.S. economy and national security. In 2012, she was appointed NIAC Vice-Chair and currently serves in that capacity (www.dhs.gov/national infrastructure).
Dr. Scott's career in the public transportation industry spans more than three decades, including four appointments as General Manager/CEO – General Manager, Massachusetts Bay Transportation and Rail & Transit Administrator for the Commonwealth of Massachusetts, the Metropolitan Atlanta Rapid Transit Authority (MARTA), the Sacramento Regional Transit Authority (SRTD), and the Rhode Island Public Transit Authority (RIPTA), one of four statewide public transit systems. She has also served in senior level positions at the Metropolitan Transportation Authority (New York), New Jersey Transit Corporation (NJT), the Washington Metropolitan Area Transportation Authority (WMATA), Dallas Area Rapid Transit (DART), and the Houston Metropolitan Area Transit Authority (Houston METRO).
Dr. Scott is recognized throughout the U.S. and North American transportation industry for her visionary leadership, results driven management style; focus on people and communities; and progressive approach to labor management relations. Among her most notable industry contributions is her pivotal leadership role in the critical areas of workforce and leadership development and work to improve outcomes for people and communities – particularly our most vulnerable. In this regard, she is an ardent proponent for significantly increased "people development and investment" at all levels.
Throughout her career, she has received numerous awards and recognitions, i.e., the Hubert Humphrey Award for Distinguished Public Service from the American Political Science Association (APSA), Government Sector Pinnacle Award from the Greater Boston Chamber of Commerce for Outstanding Service, the prestigious Sharon A. Banks Humanitarian Service Award from the Transportation Research Board, National Academies of Science; named Woman of the Year by the Women's Transportation Seminar, and is a recipient of the Conference of Minority Transportation Officials "Women Who Move the Nation" award. She was named a "Transportation Innovator of Change" by President Barack Obama and the U.S. Department of Transportation for her long record of exemplary leadership and service in the transportation industry.
A past Chairperson of the American Public Transportation Association (APTA) and Rail-Volution (railvolution.org); Board member, Conference of Minority Transportation Officials (COMTO), American Public Transportation Foundation (APTF), Women's Transportation Seminar International (WTS), the Transportation Research Board TOPS Committee, and Women's Transportation Seminar Foundation, Dr. Scott currently serves on the national Boards of the American Public Transportation Association (www.apta.com), Americans for Transit (www.americansfortransit.org); and Jobs To Move America, Vice Chair (jobstomoveamerica.org).
Dr. Scott holds a doctorate in political science, with a specialization in public administration from Howard University; and a Bachelor of Arts in Political Science from Fisk University (magna cum laude and Phi Beta Kappa).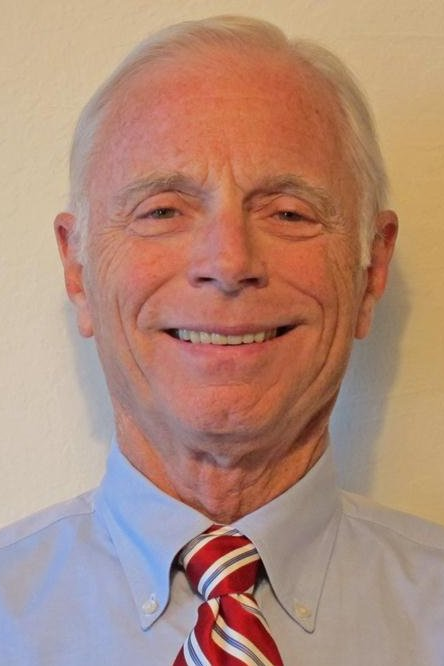 Louis S. Thompson
Thompson, Galenson and Associates, LLC
Thompson, Galenson and Associates, LLC
U.S. Citizen
Bachelor of Science in Chemical Engineering: M.I.T., 1963
Master of Business Administration: Harvard University, 1965
1965-1968 The Badger Co. Inc, Cambridge, MA
Project Engineer in design/construction in the U.S. and in Western Europe.
1968-1973 Policy and Budget Analyst in the Office of the Secretary, U.S. Department of Transportation (US DOT). Member of team that created Amtrak. Reviewed and refocused the Northeast Corridor Transportation Project.
1973-1978 Richard J. Barber Associates, Washington, DC. Economic and financial issues associated with transportation regulation, particularly rail, and anti-trust issues.
1978-1986 Federal Railroad Administration, US DOT: Director, Northeast Corridor Improvement Project (NECIP), managed the NECIP, $2.5 billion upgrading of rail service between Boston, New York City and Washington.
Associate Administrator for Intercity Services, managed the review of the Amtrak budget, supervised high-speed rail studies and continued to manage the NECIP.
Associate Administrator, Passenger and Freight Services, supervised NECIP, Amtrak budget, and all FRA assistance programs to freight railways.
Acting Associate Administrator for Policy, supervised Agency policy development. Acting Deputy Administrator, (4 months).
Administrator's Awards for Outstanding Performance (2) and for Excellence in Promoting Opportunities for Minority Businesses (1). Secretary's Award for Outstanding Performance. Presidential Award for Outstanding Performance.
1986 – 2003, The World Bank. As Railways Adviser, reviewed the Bank's entire railway activities. Worked in all Bank regions, with particular attention to Argentina, Brazil, Mexico, China, India and the CEE and CIS countries. Led concessioning of railways in Argentina, Chile, Mexico, Bolivia, and Brazil. Advised in concessioning in Guatemala, Malawi, Kenya, Tanzania, Zambia, Egypt and Pakistan, among others.
Advised in rail private sector involvement in Estonia, Poland, Romania, Panama and Mexico. Advised in public sector railway restructuring in China, Russia and India.
World Bank President's Award for Excellence for leading the concessioning of railways.
Only two or three of these awards are made per year. Spoke and published extensively on U.S. and international rail freight and passenger issues. Served as member and then Chairman, TRB Committee reviewing R&D programs of the Federal Railroad Administration.
2003 to present Principal, Thompson, Galenson and Associates (TGA). TGA is a consulting firm working with public and commercial clients on railway and transport issues in the U.S. and worldwide. Consulting assignments have included:
Private client. Forecast of rail traffic, freight and passenger, for all countries of the world in support of an IEA worldwide energy use forecast through the year 2050.
World Bank. Restructuring of the rail system in Russia, including freight, intercity passenger and commuter rail services.
World Bank. Study of rail restructuring issues in China, including regulation, system structure and role of the private sector.
World Bank. Review of rail restructuring plans in India and Bangladesh.
World Bank. Analysis of the British Railway privatization and lessons for the World Bank and its clients.
European Conference of Ministers of Transport (ECMT). Study of rail structure and regulatory issues in Russia. A later report updates the status of reform in Russia.
ECMT: study of rail infrastructure access charges in the ECMT Member States.
ECMT: study of experience and prospects for franchising rail systems in Europe.
ECMT: study of the data needs for improved rail regulation.
OECD: study of the need for rail freight infrastructure investment 2005 – 2030. Community of European Railways (CER). Chapter in book on rail restructuring issues worldwide as part of a book on rail restructuring in the EU countries. Private client. Analysis of options of Amtrak reform.
Federal Railroad Administration (FRA): study of ownership options for the NEC infrastructure.
Estonia: Court expert in infrastructure access charge litigation.
European Union: invited member of IMPRINT-NET railway experts advising the Commission on railway infrastructure access issues.
World Bank: member of expert team analyzing structure issues of the South African network industries.
World Bank: revised and updated the Bank's worldwide railway database.
World Bank: member of expert team advising Chilean Government on restructuring railway system in Chile.
World Bank: member of expert team advising Uruguayan Government on restructuring railway system in Uruguay.
World Bank: member of expert team advising Mexican Government on implementing suburban passenger rail systems in Mexico City.
Japan Institute for Transportation Studies (ITPS): analysis of demand and costs for high speed rail in the U.S. in 11 major corridors.
ECMT: Study of policy and technical innovation in rail 2010 to 2050. With CPCS Transcom, adviser to Government of Canada on comparing performance of VIA with other rail passenger services worldwide.
Vice-President and Director, Board of Directors of the Railroad Research Foundation (RRF), the research planning and administration arm of the Association of American Railroads (AAR).
Member, Peer Review Group, California High Speed Rail Authority. The group will review plans for the High Speed Rail project and provide comments and advice to the Governor and the Legislature.
Extensive publications on rail and transport issues posted on website.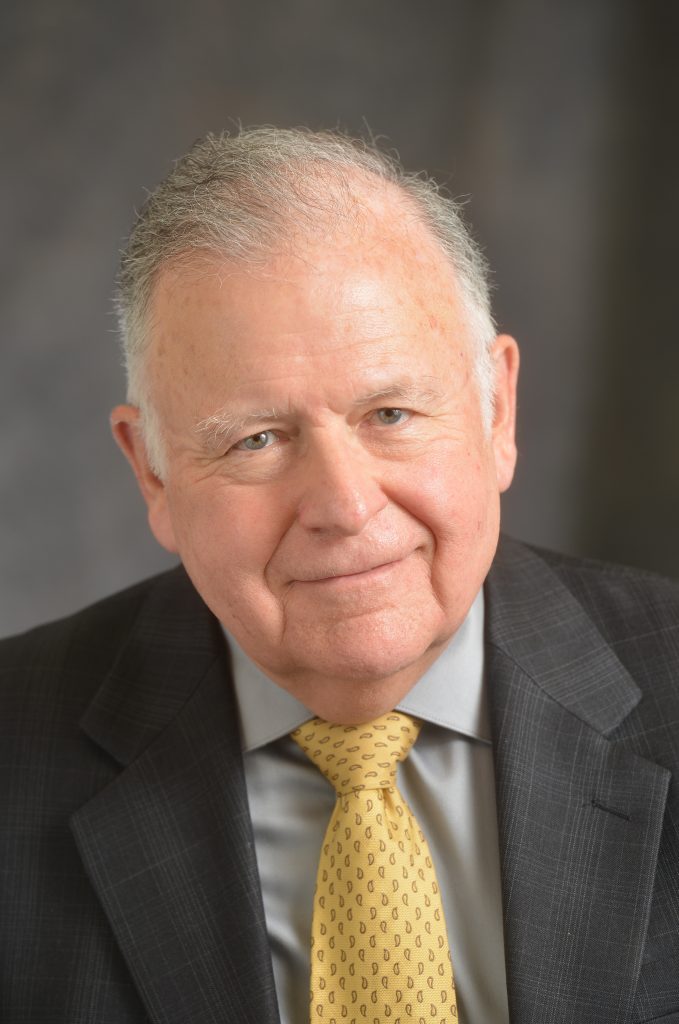 Martin Wachs
Professor Emeritus of Civil & Environmental Engineering and of City & Regional
Planning at the University of California, Berkeley
Martin Wachs is Distinguished Professor Emeritus of Civil & Environmental Engineering and of City & Regional Planning at the University of California, Berkeley, where he directed the Institute of Transportation Studies and the University of California Transportation Center. He earlier spent 25 years at UCLA, where he was Chairman of the Department of Urban Planning for eleven years. After retiring from the University, Wachs became the Director of Transportation, Space, and Technology Program at the RAND Corporation. He now teaches and conducts research at UCLA in transportation policy.
Wachs is the author of 200 articles and book chapters and wrote or edited five books on transportation finance and economics, relationships between transportation, land use, and air quality, transportation needs of the elderly, techniques for the evaluation of transportation systems, and the use of performance measurement in transportation planning. His research also addresses, equity in transportation policy, crime in public transit systems, and the response of transportation systems to natural disasters including earthquakes.
Dr. Wachs served on the Executive Committee of the Transportation Research Board (TRB) for nine years and was the TRB Chairman during the year 2000.  He is the recipient of a Guggenheim Foundation Fellowship, two Rockefeller Foundation Humanities Fellowships, a UCLA Alumni Association Distinguished Teaching Award, the Pyke Johnson Award for the best paper presented at an annual meeting of the Transportation Research Board, and the Carey Award for service to the TRB. In January of 2010 he delivered the Thomas Deen Distinguished Lecture at the annual meeting of the TRB. In 2011 he received the Distinguished Transportation Researcher award from the Transportation Research Forum. He was also awarded the Distinguished Planning Educator award from the Association of Collegiate Schools of Planning.  He was honored by the RAND Corporation with a President's Award for Research Leadership.  He received the Edward A. Dickson Award of the UCLA Emeriti Association in 2017 for outstanding research accomplishments after achieving emeritus status at the university. In June of 2017 he was the first recipient of the Transportation Thought Leader Award of the Eno Center for Transportation in Washington, D.C.
Dr. Wachs was Transportation Policy Advisor to Los Angeles Mayor Richard Riordan, and was appointed by California Governor Pete Wilson to a "Blue Ribbon Commission on California Infrastructure." He currently serves on a statewide committee created by the legislature to design a new system of road user charges for California to succeed the motor fuels tax and is a member of the Peer Review Group of the California High Speed Rail program. Professor Wachs recently served as Chairman of a jury appointed by the Port Authority of New York and New Jersey to review entries into the international design and deliverability competition for a new Port Authority Bus Terminal in Manhattan. He was also a member of the jury that selected the winner of an international design competition for a new Gangnam Intermodal Transportation Terminal in Seoul, Korea.